At WLPS, we have our own very experienced in-house catering team. Miss Golder, our catering manager, along with Mrs Pillay and Mrs Smith, our catering assistants, prepare hot and healthy meals every day. The hygiene standards are excellent and we have been awarded 5 stars for the past 9 years from the Food Standards Agency.
Allergies
If your child has an allergy to certain foods, then please contact us so that we can meet your child's needs.
Cost
School meals are free for all children in Reception and Key Stage 1; for Key Stage 2 children, meals are charged at £2.30 per day (from Sept 2024).
If your child is eligible for Free School Meals, then please contact the school office for details.
Please click here to access further information in relation to the free school meals provision for reception and key stage one children.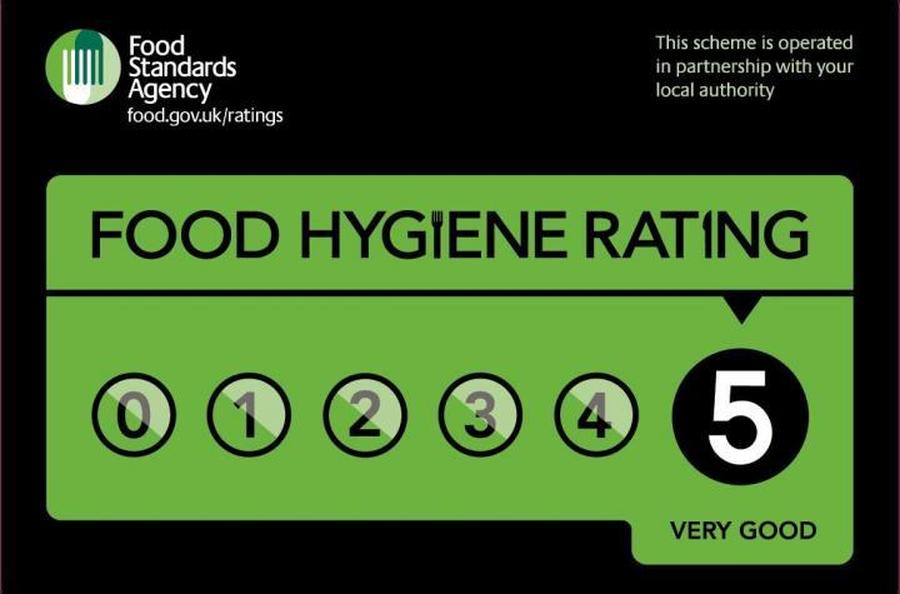 Autumn Menu
Week beginning 4th September 2023
Week 1

Monday

Tuesday

Wednesday

Thursday

Friday

Pasta Neapolitan (tomato & basil pasta)

Homemade crispy chicken goujon wrap

Vegetarian option

Quorn Dipper wrap

Cumberland chipolata sausages & mashed potat0

Vegetarian option

vegetarian sausages

Picnic Day baguette with cheese, ham or tuna & mayo filling

Omega 3 Fish
Fingers


Vegetarian option

Quorn Dippers

Wrap

With a choice of cheese, ham or tuna & mayo filling. served with tortilla chips

Wrap

With a choice of cheese, ham or tuna & mayo filling. served with tortilla chips

Jacket potato

with a choice of
beans, cheese or
tuna & mayo filling

Jacket potato

with a choice of
beans, cheese or
tuna & mayo filling

Jacket potato

with a choice of
beans, cheese or
tuna & mayo filling

Jacket potato

with a choice of
beans, cheese or
tuna & mayo filling

Jacket potato

with a choice of
beans, cheese or
tuna & mayo filling

Side & Vegetable of the day

Salad Bar

garlic bread

sweetcorn

Side & Vegetable of the day

Salad Bar

white rice

corn on the cob

Side & Vegetable of the day

Salad Bar

seasonal vegetables & gravy

Side & Vegetable of the day

Salad Bar

tortilla chips

Side & Vegetable of the day

Salad Bar

chips & baked beans

Dessert

Fresh fruit

or

Yoghurt

Dessert

Fresh fruit

or

Fruit platter

Dessert

Fresh fruit

or

Carrot cake cupcake

Dessert

Fresh fruit

or

Chocolate shortbread biscuit

Dessert

Fresh fruit

or
Vanilla ice cream


Week beginning 11th September 2023
Week 2

Monday

Tuesday

Wednesday

Thursday

Friday

Homemade ham & pineapple Pizza

Vegetarian option

Homemade cheese & tomato pizza

Chicken Korma

Vegetarian option

Pasta with roasted tomato & basil sauce



Roast chicken

Vegetarian option

Quorn Dippers

Beef bolognese

Vegetarian option

Quorn bolognese

Chicken chunks

Vegetarian option

Quorn Dippers

Wrap

With a choice of cheese, ham or tuna & mayo filling. served with tortilla chips

Wrap

With a choice of cheese, ham or tuna & mayo filling. served with tortilla chips

Wrap

With a choice of cheese, ham or tuna & mayo filling. served with tortilla chips

Jacket potato

with a choice of
beans, cheese or
tuna & mayo filling

Jacket potato

with a choice of
beans, cheese or
tuna & mayo filling

Jacket potato

with a choice of
beans, cheese or
tuna & mayo filling

Jacket potato

with a choice of
beans, cheese or
tuna & mayo filling

Jacket potato

with a choice of
beans, cheese or
tuna & mayo filling

Side & Vegetable of the day

Salad Bar

pasta Salad

Side & Vegetable of the day

Salad Bar

long grain white rice

mini naan bread

corn on the cob

Side & Vegetable of the day

Salad Bar

crispy roast potatoes

Yorkshire Pudding

carrots

Side & Vegetable of the day

Salad Bar

pasta swirls

garlic bread slice

sweetcorn

Side & Vegetable of the day

Salad Bar

chips & peas

Dessert

Fresh fruit

or

Yoghurt

Dessert

Fresh fruit

or

Strawberry jelly

Dessert

Fresh fruit

or

Vanilla cupcake with sprinkles

Dessert

Fresh fruit

or

Fruity Flapjack

Dessert

Fresh fruit

or

Vanilla ice cream