Photo Gallery
A selection of pictures taken throughout the school and on special occasions.
Year 1 & 2 Trip to Colchester Zoo
On Wednesday 17th May Year 1 & 2 went to Colchester Zoo as part of their Jungle topic. They had an amazing day finding out about the animals and even feeding the giraffe and the elephants!
Dinosaurs Roam at Woodham Ley
On Wednesday 22nd March Woodham Ley was transported back in time to when dinosaurs roamed the earth. Children from Early Years and Key Stage 1 were treated to a dinosaur exhibition with a variety of models and artefacts. The children were captivated by the presentation and even Mr Walton visited.
Mr King wins the Annual Pancake Flipping Championship
On Shrove Tuesday the teachers took part in our annual pancake competition. Mr King won again but he faced stiff competition from Mr Walton, Mrs Hopkins, Mr Pringle, Mr Curtis, Miss Cooper, Mrs Smith & Miss Kelsey.
This year we had an eye catching display of Remembrance Day poppies on the fence outside the school. Here is a picture in case you missed it. Each poppy has an individual message written on it by a Woodham Ley child.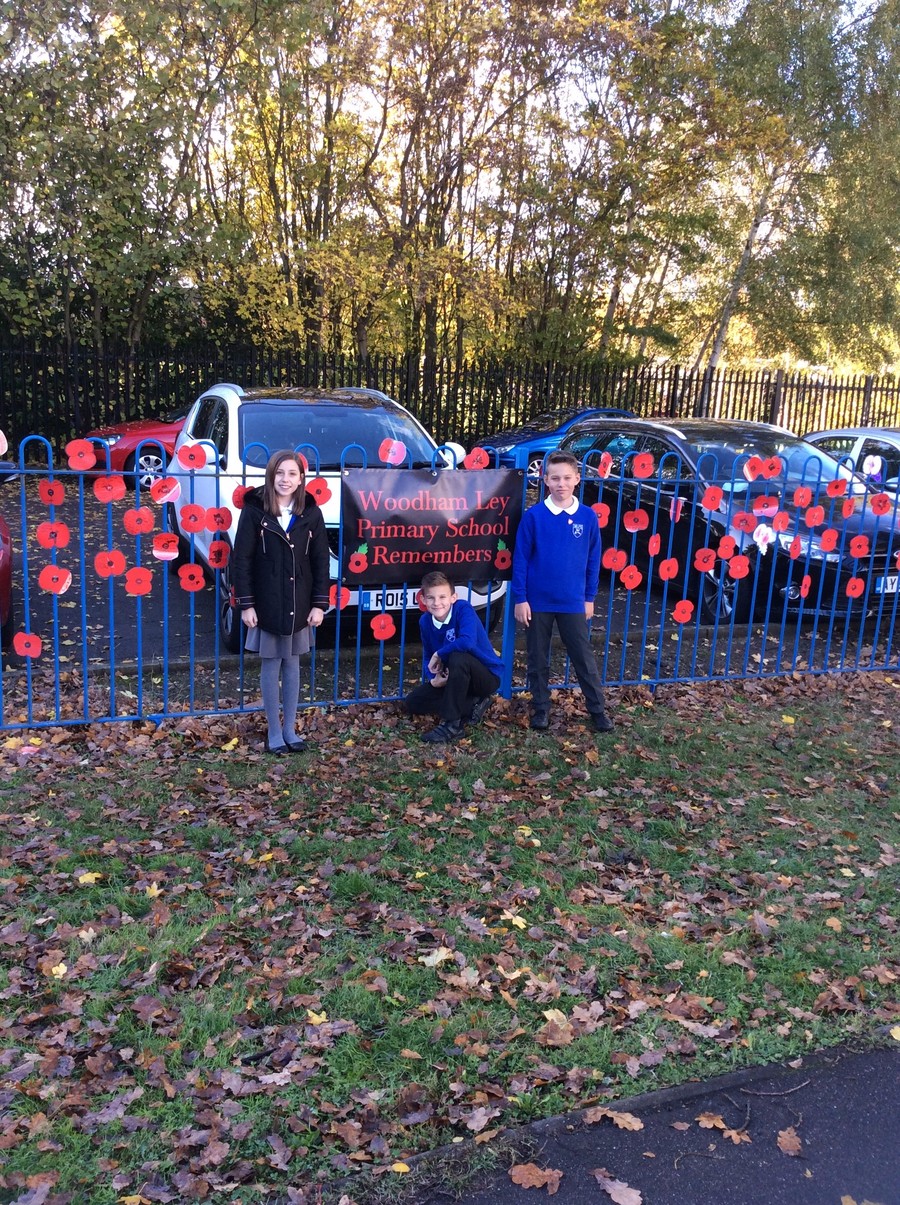 WW2 Sleepover!!

This is an article about yr. 5 & 6's sleepover at the School, where they learned about how the evacuees were treated and cared for. Mrs Priolet and Mr King were the Billeting Officers who helped take care of the evacuees for a whole night. But of course they had help from

Wonderful Ms Soundy, Mr Walton, Mr Pringle, Mrs Wilson and Ms Lizziemore. These fantastic helpers kept us safe. During This

phenomenal experience we watched Goodnight Mr Tom, one of the WW2 style films. Rhianna stated that the food was very nice but could use some taste, unfortunately the couldn't add any extra flavour. Yet I loved the film and would watch it ten times. The night was long and tiring, many of us barely being able to sleep because of the racket and new sleeping terrain. Many of us were awoken by the air raid siren at 6am, others

by the teachers when they slept through the alarm. The alarm woke most of the yr. 5 & 6 girls. Plus after Goodnight Mr Tom we got 1 biscuit and hot chocolate before going to bed on what some called uncomfortable harsh flooring!. Then we woke up and had breakfast of cereal, toast and tea. A delicious WW2 meal related to us now.

Report by Holly & Dolly
Images from our Armed Forces day held on Friday, 3rd July 2015.
This week in our Friday morning "Wake and Shake" club the children had great fun scrambling and racing under the cargo net. Every week there is something new and exciting for the children to enjoy, thanks to our fantastic volunteers, Mrs Grayland & Mrs Lowe......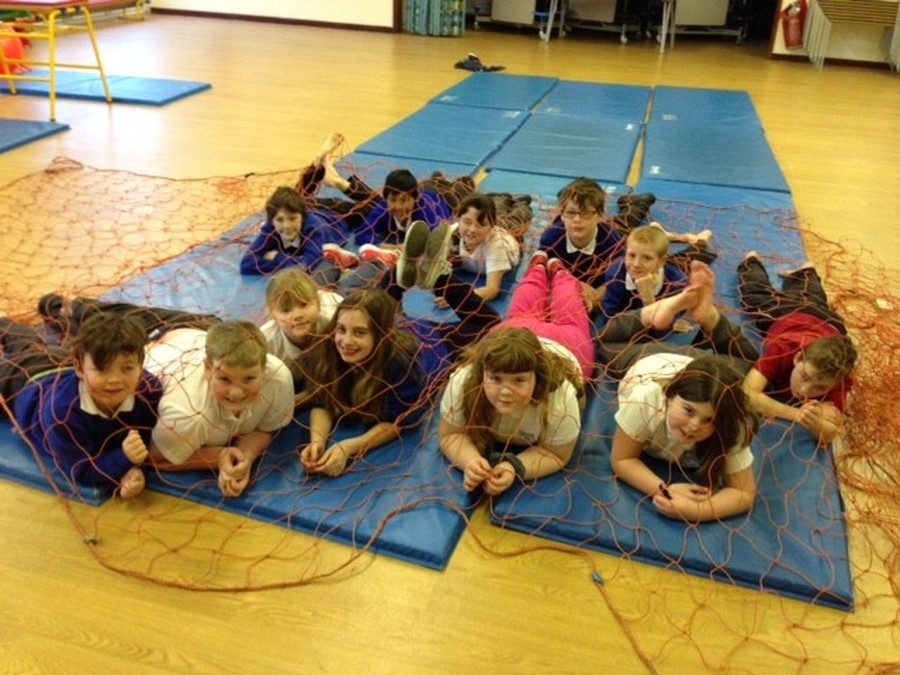 Year 3 & 4 Trip to Wat Tyler Park
On Friday 28th April Year 3 & 4 went on a trip to Wat tyler Park. There were two activities; orienteering and looking at the landscape which links with our geography and science topics.
Both classes had a fun, informative and tiring day.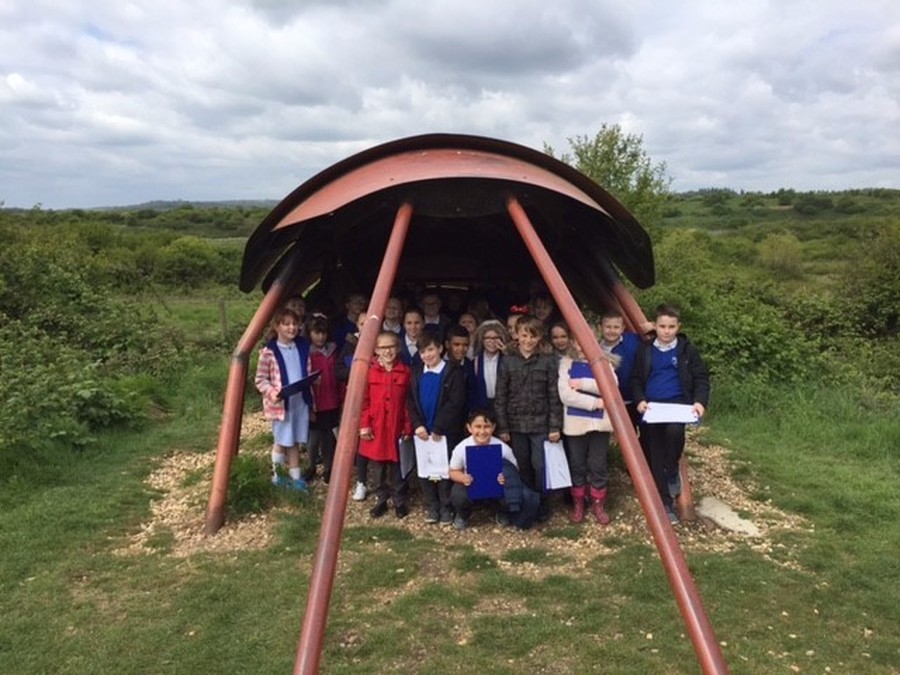 World Book Day 2017
Yet again the staff and children (with the help of their parents) have excelled themselves with their book character costumes. Well done to everyone, there was a winner from each class and Mrs Smith won the staff competition. Have a look at the pictures and get some inspiration for next year!
Book Week Spelling Bee
The annual book week spelling competition has taken place, led by Mr Pringle. In Key Stage 2 the winners were Lauren (Y5) for Year 5 & 6 and Zach (Y3) for Years 3 & 4. Well done to everyone who took part in the heats and all 10 children who were in the final, it was a hard fought contest.
On Monday 12th December the school filled St George's Church with children, parents and joyful singing for our annual Key Stage 2 Carol Concert. Thank you to all those who attended, I am sure you will agree that the children sang beautifully and made everyone feel a bit more Christmassy! Thank you also to Mrs Curtis and the staff who helped put this together.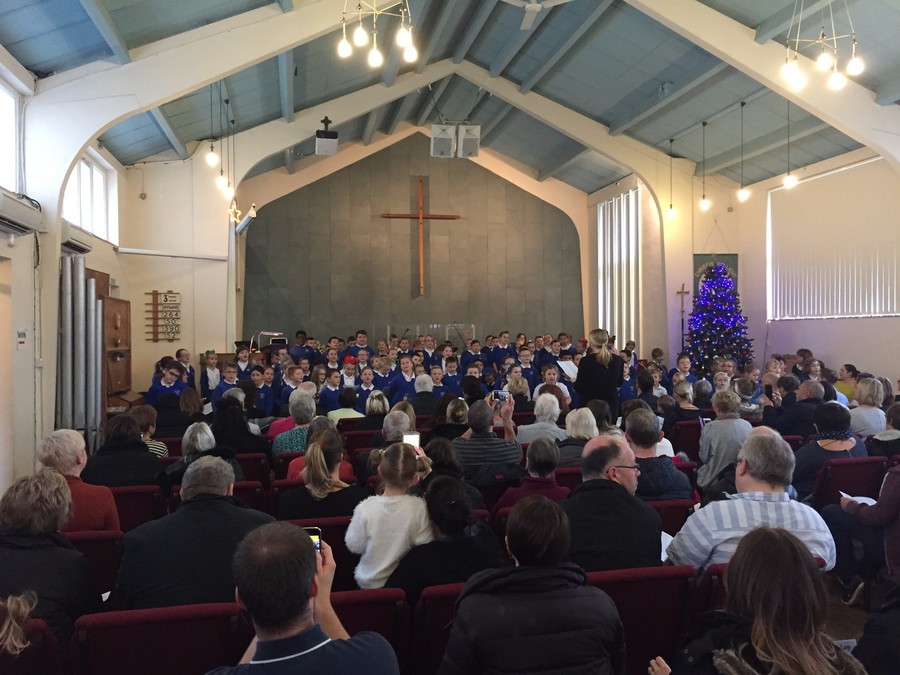 Woodham Ley raised over £650 for Children in Need this year! We paid £1 each to wear spots, stripes and crazy patterns to school, each class counted penny pictures and we held a secret bid to be 'spotified' in class. Here are some of the highlights from Year 4.
On Tuesday 8th November we had an assembly with David Livings who talked about Buddhism.
This year, in celebration of an Olympic Year, Woodham Ley held its Sports Day at the Sporting Village in Basildon. Everyone had a fantastic day and the children had an amazing time competing on a "real" athletics track. A massive well done to Mr King and all the staff who contributed to this event and also to the parents for supporting the school and their children.
A big thank you as well to Mrs L Starkey for the amazing images.
These photos show a sample of the wide variety of activities and opportunities which are provided in our Reception Class
Weekly cooking activities such as making toffee apples and pizza.

Acting 'in role' at the outdoor 'Firework Shop'.

Group guided reading sessions.

Fun during the Children in Need fundraising day.

Investigating ice and other materials such as pebbles and slate.

Mark making.

Team work and co-operation.

A visit from the author, Dennis Thompson.

Enjoying exploring our woodland area.

Making models and props.
The video of our KS2 children who took part in the Primary Dance Festival. Well done to everyone who took part - you were fantastic!!!